A Once in a (Wild-) Lifetime Experience
Conservation
Rescue
Awareness
What to Expect
Your educational close encounter experience with Jenny's rescued wild animals lasts for about 4 3/4 hours. We start you off with a coconut drink at our reception and the mandatory safety briefing.
Afterwards, we go straight into action with a beautiful display of talent from our fantastic zebra stallion Chaka. Our experienced animal trainer Jenny will show you how 100% positive reinforcement only animal handling works. It is based on trust and rewarding only. Guests can feed, touch and get hands on with Chaka. You will visit Maurice, Max, Monchichi and Mortina, our handsome little Bush Baby monkeys. They love nothing more than a bit of attention and pasta. From here we move to our Vervet monkeys and our ring-tailed lemurs which are living with some more rescued animals in harmony together.
We encourage guests to get involved with feeding these loveable critters. You have even more fun if you don't mind getting your hands a little dirty.
Next come Gizmo and Gimmick, our very rare striped hyenas. You cannot enter their enclosure. From your side of the safety barrier, you can feed and watch them from very close by whilst we will try to change your mind about this misunderstood beautiful species.
Another exciting moment of the Great Wildlife Tour is visiting Aslan. He is a genuine white lion, not an albino. He is one of only 300 white lions in the world. Born in March 2014, he has grown up into a strong huge male. This is why you cannot enter his enclosure. You can watch him eat his fresh meat from your side of the safety barrier. While observing Aslan, you will receive valuable information about white lion conservation.
A special moment of the Great Wildlife Tour will be meeting our cheetah brothers, Maktoum and Sharqi. You will get the chance to touch them and enjoy hearing them purr loudly with happiness. Furthermore, you are very welcome to take photographs of yourself with them. They have been real bundles of love ever since they came to us.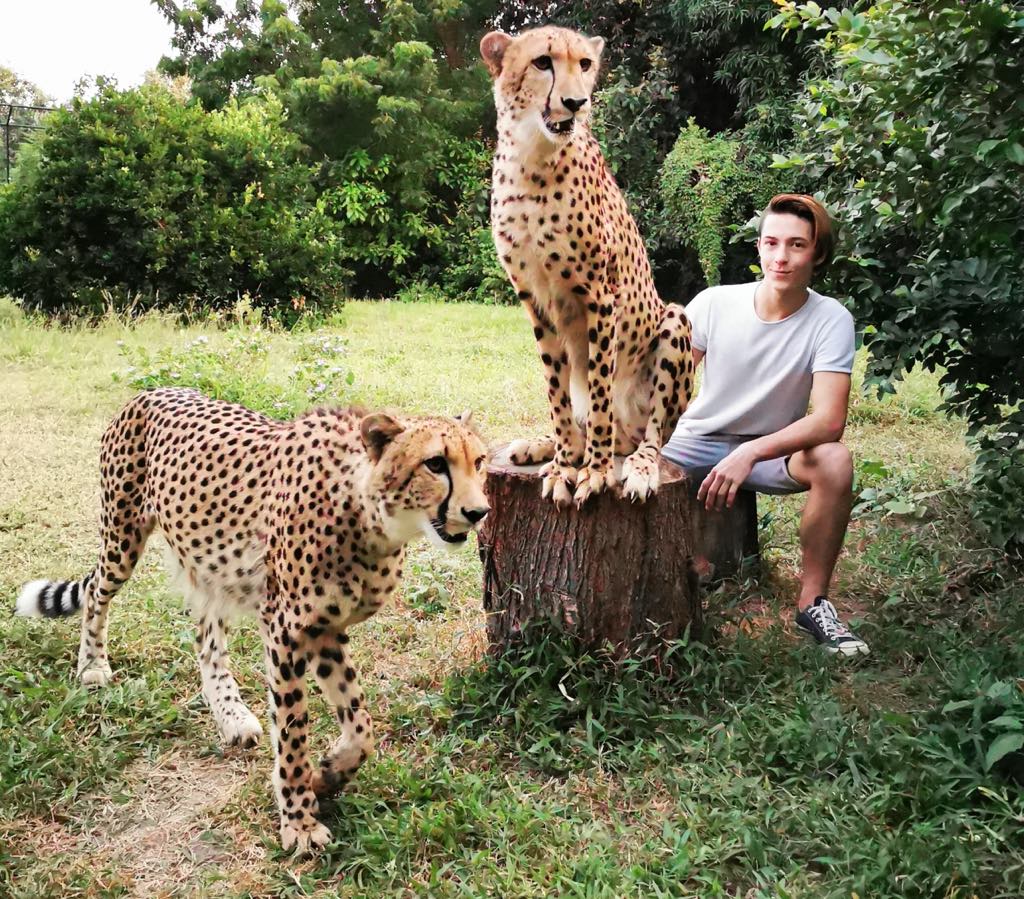 Now, in addition to the Great Wildlife Tour, we proudly offer you the VIP Otter Experience.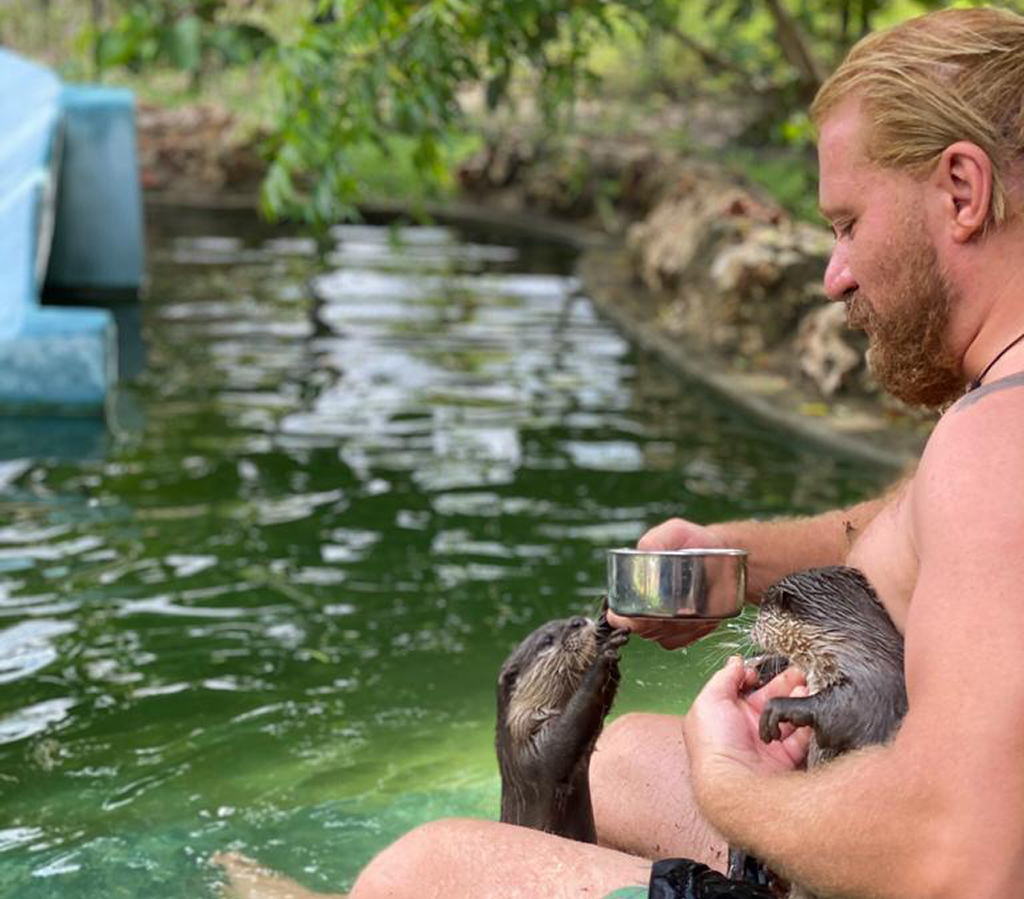 WHAT OUR GUESTS SAY ABOUT US
"I can't really put it into words except you HAVE to come visit this little gem on Zanzibar!"
"Stunningly beautiful animals – loved every minute of my visit"
"Wow, wow, wow – I got to hang out with a Cheetah and a zebra – how can a day get better than that?!"
"Awesome!"
"Brilliant – you have to go here"
"I'm not 100% sure – but I think I just had the best day of life so far (and I'm married and have 2 kids! )
"Experience of a life time"
"Up close and personal with wild animals"
"Cheetah's Rock rocks"
"Amazing interaction with wild animals"
"Not to miss"