Here is what everyone has to say about us: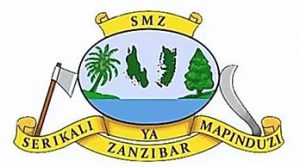 Zanzibar Wildlife Department

"A wildlife rescue & conservation center worth supporting"
#1 Activity on Zanzibar
#1 Activity in Tanzania
1300+ 5 Star Reviews
94% 5 Star Reviews
Certificate of Excellence
What our guests say about us:
"A rescue center of excellence, love & authenticity"
-Angelica A.
---
"If you love wildlife, you'll kick yourself forever if you don't go."
-Mike F.
---
"Definitely the best day in Zanzibar and one of the most emotional experiences I've ever had (and I'm married and have two kids)!"
-Tim K.
---
"I am proud to say, we did this trip, our entrance fee will help to continue this fabulous work.
-Koren E.S
---
"I proposed to my wife with the cheetah next to us! I will not forget this moment till the rest of my life."
-Duncan W.
---
"Surpassed all Expectations!"
-Nikki S.
---
"The highlight of our honeymoon!"
-Sean & Patricia
---
"Don't miss out on Zanzibar's best kept secret"
-Daran